Set Up: Modifying Addon Domain's DNS records in cPanel
If you want to point your addon domain to a different IP address, change CNAME or MX record, DNS zone must be edited. You will find three DNS zone editors in your cPanel: Simple Zone Editor, Advanced Zone Editor and Zone Editor.
While there is no significant difference between them, we strongly recommend using the Zone Editor. It is the latest DNS zone editing interface that allows you to perform all of the functions available in both the Simple Zone Editor and the Advanced Zone Editor, but in a simpler and easier to navigate interface.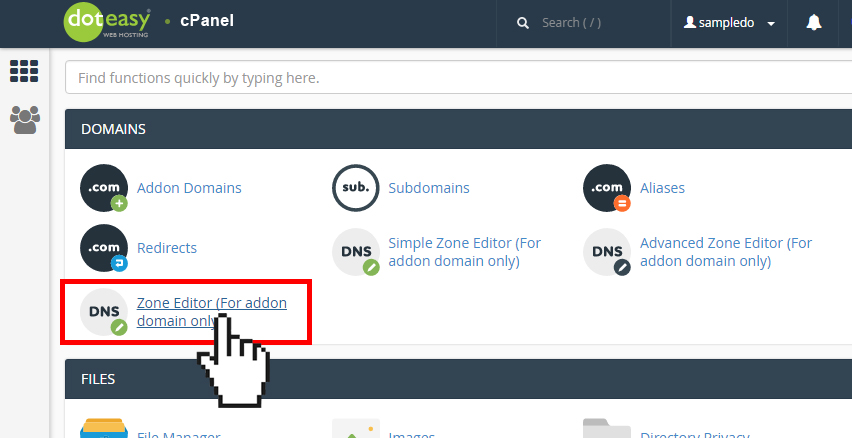 NOTE: You can only edit the DNS zone records of your addon domains (ie. domains you've added onto your hosting account as an addon domain). If you need to make DNS zone record changes for your primary domain name or domain names you have not added to your account as an addon domain, please use the Edit DNS Zone File tool in your Doteasy Member Zone.

*This function is only available to domain names registered through Doteasy. If your domain name is registered with another company, you will need to log in to their domain management panel.