How Do I Export My Custom Whitelist and Blacklist from the Former Doteasy Email Protection System and Import Them to SpamExperts?
Log into the former Doteasy Email Protection System through the Doteasy Member Zone: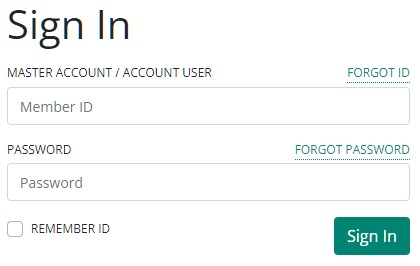 Once you're logged into the Member Zone, click "Hosting". In the "Spam & Email Virus Protection" section, click "Access Old System" to proceed.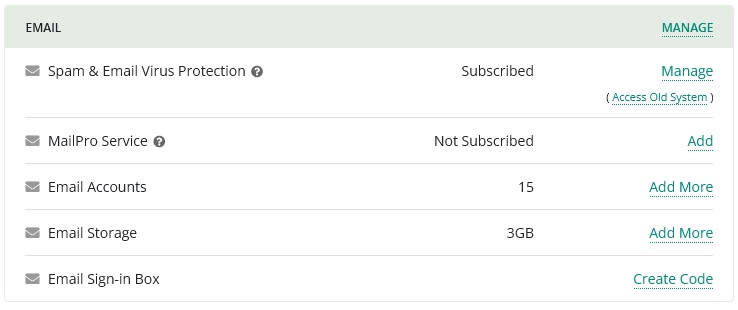 Once logged into the former Doteasy Email Protection System, please ensure you are on the Default stream as this tutorial only applies to the Default stream. To check, please look at the label located on the top right corner. For other user streams, please contact support for further instructions.
To export rules, go to Preferences > Export Rules. Select only Sender blacklists and whitelists and Domain blacklists and whitelists. Click Export Objects as Downloadable CSV. A file called rules-yyyy-mm-dd-hh-mm-ss.csv (i.e. rules-2022-04-25-12-38-41.csv) will automatically download to your computer.
Now we will need to convert the downloaded list into a usable format for SpamExperts. We have created a tool for this process. https://www.doteasy.com/spamexperts-csv-converter/
Click Choose file to select your downloaded rules file and click Convert.

Once the file has been converted, there will be two downloadable files.
Click on each of the buttons to download the newly created Blacklist and Whitelist rule files. The files names are as follows and they correspond to the area within SpamExperts to import your rules:
sender_block_list.csv
sender_allow_list.csv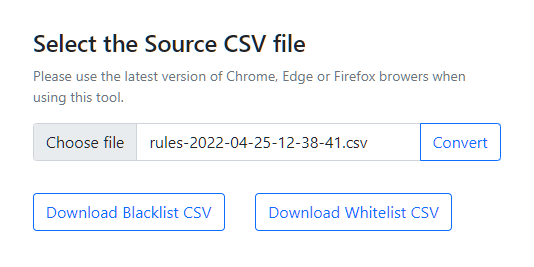 Once you have saved the files on your computer, now log into SpamExperts through Doteasy Member Zone again. (Click "Hosting" - > Next to "Spam & Email Virus Protection", click "Manage")
To import the whitelist to SpamExpert, click on Sender allow list, under the Incoming - Protection Settings of the left menu or in the Incoming - Protection Settings section of the Dashboard.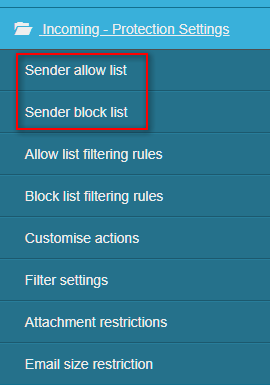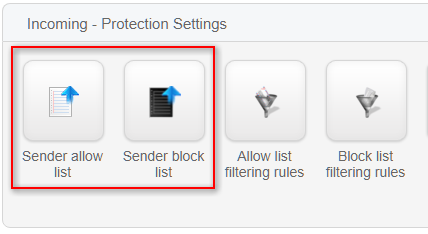 Click Import Sender from CSV to import your sender_allow_list.csv list.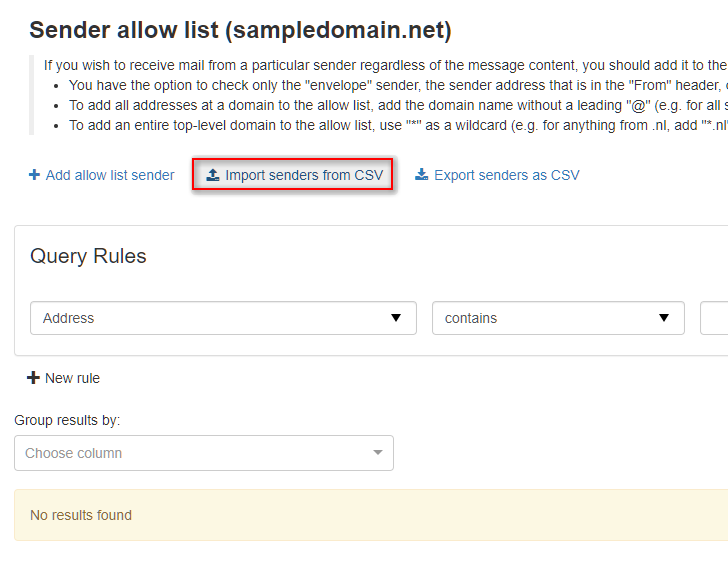 Locate and select the sender_allow_list.csv file and click Import file.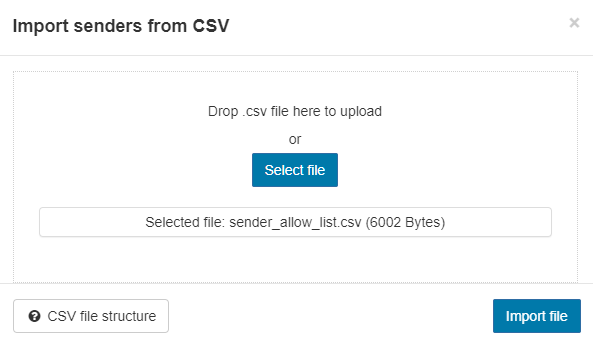 Click Close once SpamExperts is done and refresh (F5) your browser to see the imported rules.

Now you can repeat the steps above for importing the Sender block list (blacklist) with the sender_block_list.csv file.
*Note: please export your Whitelist and Blacklist from the former Doteasy Email Protection System by May 31, 2022!